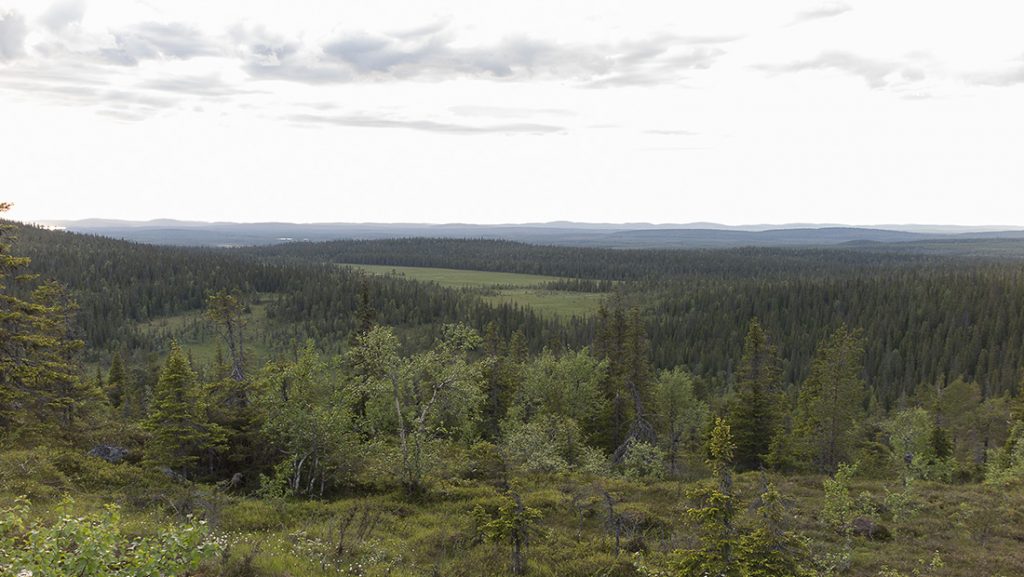 Our mission
Forests and trees cover about one third of the world's land area. They grow under different environmental conditions and form highly diverse biomes. Forests offer timber, a wide variety of non-timber forest products and environmental services. The livelihoods of more than a quarter of the Earth's population depend on forests. Forests have a very special ecological, economic, social and cultural significance in Finland, a country with two thirds of forest cover.
Scientific community in Finland and worldwide wants to understand better, how forests function: how they grow, what makes them healthy, and how to use their goods and services sustainably. Forest research requires long-term commitment and understanding on processes with a large number of actors over long time scales. At the same time, the scientific community must have the capacity to provide science-based solutions to timely problems.
Finnish Society of Forest Science provides fora for both Finnish and international high-quality scientific publishing and discussion. The knowledge published by our Society is freely available for all. The Society strives to stimulate and enhance communication between researchers and practical foresters. The Society supports the scientific work of early-career scientists and international cooperation of scientists.
Pioneer of open access publishing
International scientific publishing of the Finnish Society of Forest Science began in 1913, when the first volume of our own journal Acta Forestalia Fennica was published in German. Nowadays, we publish three journals. Silva Fennica, which is edited in English, is an international general forest science journal. In 2019, Silva Fennica was in the top-quarter of forest science journals according to the citation count in the Scopus database. Metsätieteen aikakauskirja publishes high-quality forest research in the national languages of Finland. In addition to peer-reviewed scientific articles, the journal publishes also articles for the forestry professionals. We publish also Dissertationes Forestales in cooperation with the University of Helsinki and the University of Eastern Finland. The journal publishes Finnish doctoral dissertations.
Our publishing service is based on the Everyone's Right to Forest Science. All articles published in our journals are free to read, download, print and redistribute.
Grants
During the years, friends of forest sciences have made significant donations to the Finnish Society of Forest Science, which have been invested for constant flow of funding. We award annually grants from the profits of the funds to early-career scientists for research and participation in scientific meetings. In the international scientific community, we consider doctoral students of Finnish universities and employees of Finnish research organisations as eligible for our grants.
Events
Many scientists and practical foresters know the Forest Science Day organised by the Finnish Society of Forest Science. The event gathers together forest scientists and those who apply results of science. During the past years, we have organised programme for the Science Days and Science Night events, and to the Helsinki Book Fair. We participate in the organisation of international scientific meetings in Finland and abroad within the network of the International Union of Forest Research Organisations (IUFRO). Our Society has five science clubs that organise independently scientific seminars, excursions and study tours.